Calendar of Events
LEHA Joins LDH Sanitarian Services
LEHA will host a membership drive at the Louisiana Department of Health, Statewide Sanitarian Seminar February, 2019. The seminar is held for LDH Sanitarians from both Retail and Specialty units, city and tribal sanitarians, and retired sanitarians from throughout Louisiana. A table with membership applications will be set up next to attendee registration.
Join us for the 2019 Louisiana Envirothon!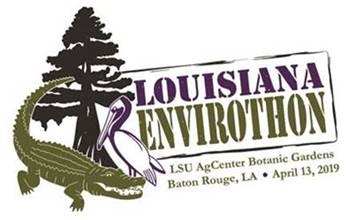 What is Envirothon?
The Louisiana Envirothon is an environmental problem-solving competition for students in grades 6-12. Teams train and compete by demonstrating their knowledge of environmental science and natural resource management with the hope of going on to represent Louisiana at the North American Envirothon Competition. The competition focuses on five natural resource areas: soils and land use, aquatic resources, forestry, wildlife, and a current environmental issue.
Teams also present a solution to an environmental problem related to the current issue through an oral presentation. The 2019 current environmental issue is Agriculture and the Environment: Knowledge and Technology to Feed the World. Training information and study materials are already available online to incorporate into lesson plans for the upcoming school year. Additionally, training sessions are available upon request from our partners and experts in the five resource areas.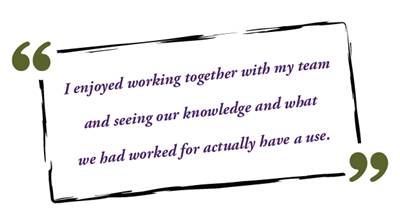 Why Get Involved With Envirothon?
Winners receive special recognition and monetary prizes.
It's fun! Students gain a desire to learn more about the natural environment and stewardship of natural resources. Students also learn critical thinking, cooperative problem-solving and decision-making skills.
Students learn how to apply resource management and ecology to complex environmental issues with hands-on environmental experiences.
The winning high school team (meeting minimum score requirements) may represent Louisiana in the North American Envirothon competition where students can win scholarships and prizes. Travel costs will be covered if sponsorship funding is available.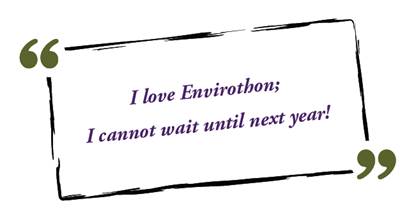 How Can You Get Involved?
LEAD: You can get involved with Louisiana Envirothon by organizing a team of five students from the same school or associated with an organized group (i.e. FFA, 4-H, science club, etc.). The team registration fee is $50. Download your registration packet now! The registration deadline is 12/12/2018.
ADVOCATE: Share information! Please share this email with any teachers or groups you think may be interested! Follow us on Facebook and share the opportunity via social media. Envirothon is an exceptional opportunity for our youth to get hands-on experience in environmental problem-solving…help us spread the word!
SPONSOR: Become a Sponsor! Envirothon would not be possible without our wonderful sponsors. Sponsors receive recognition on competition posters, promotional items, DEQ website, social media and through press releases. Details are listed on the sponsorship flyer.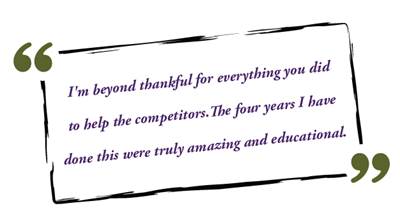 For more information please contact us or visit the Envirothon website at www.deq.louisiana.gov/envirothon and like us on Facebook!